ONLINE DONATIONS
We rely on support from kind individuals who are passionate about our mission and the arts in general.
ABOUT YOUR GIFTS
ORMACO is a mostly volunteer organization. We are like Public Television and Radio- our programs are made possible from viewers and listeners like you! 
The Internal Revenue Service has designated ORMACO, Inc. a tax-exempt charitable organization under IRS Section 501(c)3.
LISTING YOUR NAME
Unless you wish to remain anonymous, we will acknowledge your gift on our Donors Page under these categories:
Conductor's Podium $1,000-above
Maestro $250-$999
Encore $101-$249
Bravo $51-$100
Ovation- $26-$50
Friend $1-$25
Ways To Give By Direct Contact
There are many ways you can contribute to this worthy cause by contacting us directly.
Call 419-853-6016, e-mail tsigel@ormaco.org or mail your contribution to the follwoing address:
ORMACO Inc.
8187 Camp Road
Homerville, OH 44235
Ways To Give Online
ORMACO Endowment Fund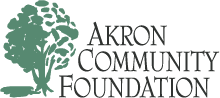 ORMACO has created an endowment fund at the Akron Community Foundation so we have permanent, consistent funding to do good work in our community forever. Help us continue our mission of making music, art, and culture accessible to the entire community by donating to the ORMACO Endowment Fund at www.akroncf.org/give/ORMACOFund. For more information, call 330-722-2541.
GIVENIK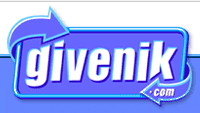 Are you traveling to New York City and planning to see any Broadway or Off-Broadway shows? You can obtain discount tickets, premium seats and group rates and ORMACO receives 5% of every ticket you buy.
Click on the Givenik logo.

In the "select a type of charity" box, select "Arts".

In the "Now, select a specific charity" box, select "Ohio Regional Music Arts and Cultural Outreach'.
Amazon Smile
AmazonSmile is a website operated by Amazon with the same products, prices, and shopping features as Amazon.com. The difference is that when you shop on AmazonSmile, the AmazonSmile Foundation will donate 0.5% of the purchase price of eligible products to the charitable organization of your choice.
Every item available for purchase on www.amazon.com is also available on AmazonSmile You will see eligible products marked "Eligible for AmazonSmile donation" on their product detail pages.
Step One : Click on the logo below to begin the process.
Step Two : On your first visit to AmazonSmile, you will be prompted to select a charitable organization from their list of eligible organizations. Select ORMACO Inc. as your favorite charitable organization.
Step Three : Now that you're registered, do all your Amazon shopping using this AmazonSmile login.