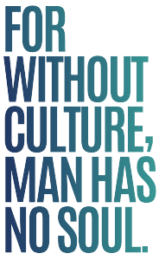 Golden Baton ($10,000 plus)
The Ohio Arts Council

Silver Baton ($4,000-$9999)
Your company or name could be added here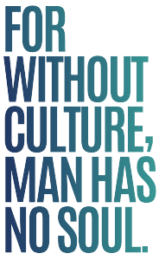 Conductor's Podium ($1,000-$3,999)
Akron Community Foundation Wish Book Grant^
American New Media Educational Foundation^ (Debra L. Hallock, PhD)
Chippewa Lake Lions Club Foundation
Christopher Hofer
Janice L. Leatherman+
Lee Family Trust
Medina County Convention & Visitor's Bureau#
Maestro Level ($250-$999)
William Allman^
Frank and Spring Festi
Tony and Sally Giovinazzo
Will and Kathy Koran
Medina County Arts Foundation
Jon and Lisa Shiroma
Mike Shreffler
T Sigel Consulting/Sigel Press
David and Susan Ungham%
Kathy Bailey
Pete and Sydney Benson
William and Doylene Beuther
Mike and Sandy Bohurjak+
Miles Free and Beth Updike
Chris Keister
Louis Kelsch and Robin Lieberman
Mike Kovack and Soehnke Hasselhof
Kit and Linda Lee Marty^
Barbara Mulcahy+
Bill and Pauline Bittner
Black River Comedy Club
Terry Boyarsky
Charles and Sandy Calvert^
Ann Cole and Bob Smith
Jim and Betsy Gilder
Steven and Jeanne Grant (In memory of Gail Gammell)
Eric Hammer/Richard Skerl
Allan and Betty Havel
Arnold and Cheryl Ingraham
Al and Darleen Jeffery
Carol J. Jordan
John and Maureen Lawrence
Ronald and Jill Linek
Will and Carol Klingel
Steven to Susan Lipscey
Robert and Jenifer Lunney
Don and Jane Moos^
David and Janie Parish
Mike and Debbie Petcher^
Brad and Colleen Rice
David and Joyce Rynearson
Dale and Kathe Shook
Dale and Jackie Smith^
Karen E. Smith
Kathy O. Smith
Ken and Judy Smith
Tom and Sally Smucker
Dan and Lucy Sondles
Sandra Stevens
Waite & Son Funeral Homes^
Major and Peggy Weers
H. Leslie Adams
Mary Bessick
Carolyn A. Bock
May Chen
Lou and Kathy Deloss (In Memory of Tony Tisdell)
Carol Doraty
David and Jennifer Fischer
Chris M. Galazka
Susan Gerson
Joyce Giles
Christine Gramm
Howard Hall
Judith L. Hamer
Lisa Heinrich and Terrence Wei
Bill and Laura Hutson
Ursula Keck
Judith Lucas
Karen Malloy
Michele Marzolf
Linda Myers
Jennifer Oppenheimer
Polished Brass Entertainment
Stan and Barbara Sever
Linda Smrdel
James and Sarah Steiner
Kathy Stugmyer
David Wiesenberg
Barbara Abeel
Ruth E. Anderson
Eleanor Blair
Jason and Jennifer Brenner
Carrie Bock
Margaret Cummins
Joseph and Karen Fugate
Stephanie Gould
Joyce Giles
James and Kimberly Hartman
Ellen and Sascha Lamb
Carolyn A. Lascko
Julie Montoya
Lynda Nossman
Robert and Janice Radl
Patricia Robertson
Chet and Jan Simmons
Mickey Stefanik
Rhys and Centria Tucker
Harlan Wilson and Carol Hoffman
Donors Legend as of
September 22, 2023
^Jazz under the Stars patron
+World Tour of Music patron
#Jazz under the Stars and WTM patron
%Opera under the Stars patron
2023 Ticket Sponsors
Your company or name could be listed here!
2023 Donations to the ORMACO Endowment Fund
Bret and Catherine Young
Akron Art Museum
Akron Rubber Ducks
Apollo's Fire
Canton Museum of Art
Canton Symphony Orchestra
Chill Ice Cream & Indulge Chocolates, Medina
Courthouse Pizzeria, Medina
Dobama Theater
Great Lakes Theater
Christopher Hofer
Jan Leatherman
Hallauer House Bed & Breakfast, Oberlin
Holden Forests and Gardens
Medina County Park District
Linda Myers
The Olive Tap, Medina
Players Guild Theater, Canton
Pro Football Hall of Fame, Canton
Root Candles, Medina
Something's Popping, Medina
Stan Hywet Hall and Gardens
World Tour of Music Program Advertisers 2022/2023
Advanced Insurance Design
Armstrong
Corkscrew Saloon
Marie Mirro Edmonds Co., LPA
Steve Hambley, Medina County Commissioner
Huntington Bank
William Hutson, Medina County Commissioner
Jonesy's Classic Cleaners
Medina Co. Convention & Visitors Bureau
Miss Molly's Tea Room & Gift Shop
Northcoast ADR Services
Oak Ridge Farm
Pro Edge Realty/Thomas Sigel, Realtor
David Sigel and Family
T Sigel Consulting
Colleen Swedyk, Medina County Commissioner
Brett Thomas, Fractal Financial Design, LLC, Litchfield
Thurber's Jewelers, Wadsworth
Van's Auto Service and Tire Pros
Wichert Insurance
Woodsy's Music
Be an integral part of supporting the arts. Become a Friend of ORMACO, Inc. today. We offer several different levels at which you can show your personal or corporate support.