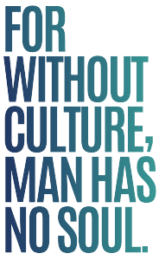 Golden Baton ($10,000 plus)
John and Virginia Jeandrevin
The Ohio Arts Council
Silver Baton ($4,000-$9999)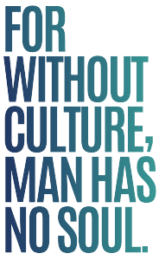 Conductor's Podium ($1,000-$3,999)
Davey Family Foundation
Christopher Hofer
Kiwanis Club of Medina
Rick and Tammy Kirby^
Janice L. Leatherman+
Friends of the Wadsworth Public Library+
Wolff Family Charitable Trust
Maestro Level ($250-$999)
William Allman^
American New Media Educational Foundation^ (Debra L. Hallock, PhD)
Peter and Sydney Benson^
Black River Comedy Club
Eric J. Daiber & Charlotte E. Karson (In Memory of Marilyn Klass Sigel)
Russ and Angie Huston^
Medina County Arts Council^
Medina County Convention & Visitor's Bureau#
Robert Rodman
Dr. Michael Shreffler
T Sigel Consulting/Sigel Press
Monica Smolka
Scott and Amy Snyder^
David and Susan Ungham
James and Paula Banks
William and Doylene Beuther
Connie Busemeyer^
Marie and Dave Edmonds
Jim and Betsy Gilder (In Memory of Marilyn Klass Sigel)
Tony and Sally Giovinazzo
Debbie Ince
Barbara Mulcahy
Jennifer Oberg
David and Janie Parish
Tom and Sally Smucker
David Tubbs (In Memory of Marilyn Klass Sigel)
John Walker
Kathy Bailey
Mike and Sandy Bohurjak
Tim and Elizabeth Bouchard
Terry Boyarsky
Charles and Sandy Calvert^
Lou and Kathy Deloss
Doug and Cheryl Diehl
John Fennelly
Gerry and Bernice Goertzen
Shannon Just^
Wil and Carol Klingel
John and Maureen Lawrence
Helen Leatherman
Jill Linek
Robert and Jenifer Lunney
Jane and Don Moos^
Judith Parish
Stefan and Natalie Rickman
Ken and Judy Smith
Linda Smrdel^
Jan Steinbrenner
Rebecca True
Mary Bessick
Mike and Sandy Bohurjak
Dee Bosl
Ken M. Brode^
Circles Salon LLC, Linda Myers, Owner
Connie Busemeyer^
Connie Davis (In Memory of Dale C. Smith)
Frank and Spring Festi
Ursula Keck
Theresa Laffey
Judith Lucas
Martha Melter
Mark Opritza
George Sam
Stan and Barbara Sever^
Mike Shreffler (In Memory of Lois Sama)
Mike Shreffler (In Memory of Mark Longenecker)
Mike Shreffler (In Memory of Francis "Frank" Fischer)
Steve and Gail Smith
Dale and Jackie Smith^
Major and Peggy Weers
Barbara Abeel
H. Leslie Adams
Dalia and Sam Alterovitz
Ted and Helene Altfeld
Mildred Amelson
Lynn & Mark Atzenhoffer
Sydney Brunschwig
Sybil A. Collier+
Carol Doraty^
Norma Frederick
Joseph and Karen Fugate
Shane Furniture
Priscilla and Marvin Goldstein
Stephanie Gould
Laura Kukral
Carolyn Lascko
Arla Lesak
Kit & Linda Lee Marty^
Beverly Morris
Barbara Natterer
William and Phyllis Neal
Debbie and Jay Schmitt
Kathy Stugmyer
Daniel and Linda Sutliff
Mary Vadini
Steven and Joan Werber
Donors Legend as of
November 23, 2021
^Jazz under the Stars patron
+World Tour of Music patron
#Jazz under the Stars and WTM patron
%Opera under the Stars patron
2021 Ticket Sponsors
Your company or name could be listed here!
2021 Donations to the ORMACO Endowment Fund
Please consider donating today to this worthy cause! Your company or name could be added here!
Christopher Hofer
Jean Holland
Jan Leatherman
Tom Stugmyer
Stephanie Zingaro
World Tour of Music Program Advertisers 2021/2022
Advanced Insurance Design
Armstrong
Corkscrew Saloon
Marie Mirro Edmonds Co., LPA
Eyedeal Graphics
Funtastic Toyz
Steve Hambley, Medina County Commissioner
Huntington Bank
William Hutson, Medina County Commissioner
Jay's Auto Sales, Wadsworth
Jonesy's Classic Cleaners
Medina Co. Convention & Visitors Bureau
Miss Molly's Tea Room & Gift Shop
Northcoast ADR Services
Oak Ridge Farm
Jennifer Zulanch Oppenheimer
Pro Edge Realty/Thomas Sigel, Realtor
David Sigel and Family
T Sigel Consulting
Colleen Swedyk, Medina County Commissioner
Craig Staufer, Artist
Thurber's Jewelers, Wadsworth
Van's Auto Service and Tire Pros
Wichert Insurance
Woodsy's Music
Be an integral part of supporting the arts. Become a Friend of ORMACO, Inc. today. We offer several different levels at which you can show your personal or corporate support.