Sunday, April 2nd, 2023 2:00 – 3:00 pm
Steven Jay Miracle: The Music of Bob Dylan
Ohio Regional Music Arts and Cultural Outreach (ORMACO) and the Wadsworth Public Library continue their 2023 Live at the Library concerts with Rittman-based musician Steve Miracle on Sunday, April 2, 2023, at 2 pm at the Wadsworth Public Library, 132 Broad Street, Wadsworth, OH 44281. Steve will highlight the music of Bob Dylan, the first musician in history to win the Nobel Prize in Literature. Come join us for a musical exploration of Bob Dylan's extraordinary lyrics. The Times Are a Changin' for Mr. Tambourine Man but the answer is still Blowin' in the Wind!
The program is free, but reservations are recommended by registering online or calling 419-853-6016.
About Steven Jay Miracle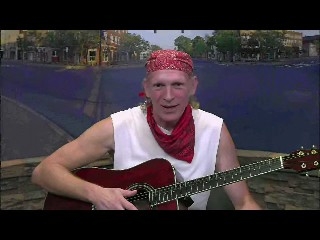 Born in Orrville, Ohio, Steve begged his mother to buy him a guitar at the age of ten. At age sixteen, Steve purchased his first electric guitar and formed a rock band. He studied guitar with accomplished musicians Rick Wood and Dan Robertson, as well as jazz guitar in Phoenix, Arizona, with master guitarist Bud DiMock. Steve also participated in a rock and roll boot camp with the John Prestia Group in Sarasota, Florida. Steve came back to the area in 2003 and played his first local gig at The Galaxy Restaurant that year. In Wadsworth, he is a regular performer at Sonnet's, The Soprema Café and The Sub Station. He started The Steve Miracle Show on WCTV in 2004. Currently, The Steve Miracle Radio Show airs Sunday nights at 8 p.m. on Wadsworth Community Radio- FM 97.1.