Wednesday, November 30, 2022 6:30 pm
Ohio Regional Music Arts and Cultural Outreach (ORMACO) and the Medina County District Library present Cleveland-based harpist, composer, improviser, Stephan Haluska, in a concert on November 30, 2022, at the Medina Library, 210 S. Broadway Street, Medina, OH 44256 at 6:30 pm. Stephan will present a collection of his own compositions- minimalist lullabies for electric harp.
The concert is free, but reservations are recommended by registering online at https://www.mcdl.info/ or calling 419-853-6016.
About Stephan Haluska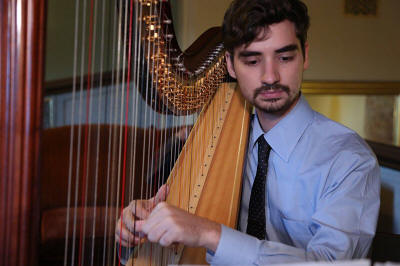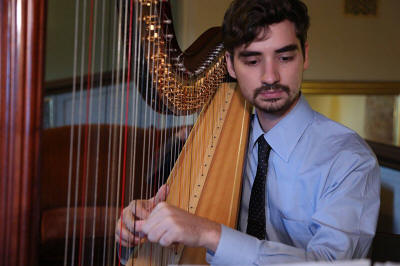 Stephan teaches harp and music theory at The Music Settlement in Cleveland. In addition, Stephan is on the organizational team for Fresh Perspectives, a concert series that programs immersive concert experiences from today's musicians. Stephan holds an MFA in Harp Performance with a concentration in Improvisation from Mills College in Oakland, CA where he studied with Zeena Parkins, Roscoe Mitchell, Fred Frith and Karen Gottlieb. Stephan received his BA in Music Theory and Composition from Bowling Green State University where he studied with Mikel Kuehn, Elainie Lillios and Chris Dietz. He grew up in the Cleveland area where studied harp with longtime TMS harp teacher, Jocelyn Chang. Stephan releases original music for solo harp and with collaborative groups under his own name.