Jazz under the Stars: Jazz in the Blue with Erin Nicole Neal
Saturday, July 8, 2023 – 7:00 pm
Uptown Park, Medina, OH
Ohio Regional Music Arts and Cultural Outreach (ORMACO) continues its summer Jazz under the Stars concert series with Northeast Ohio-based Jazz in the Blue featuring singer, bass guitarist and pianist Erin Nicole Neal on July 8, 2023, at 7 pm. Neal delights audiences with her strong, soulful voice that flows easily from heartfelt bluesy delivery to agile jazz-style phrasing.
Bring your lawn chairs, blankets and picnics to enjoy this free concert. In the event of rain, the concert will be held at St. Paul's Episcopal Church, 317 E Liberty Street, Medina, OH 44256. For more information, call 419-853-6016.
About Erin Nicole Neal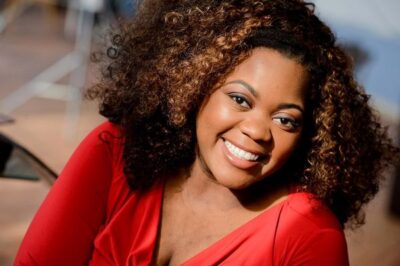 Erin Nicole Neal is the bandleader for her bands: The Chill Factors, Centric Soul and Jazz in The Blue. Erin sings, plays bass guitar and piano predominately in her band The Chill Factors, and works with numerous musicians in her roster for all three bands. Erin performs an eclectic mix of music in these groups: Blues, Rock, Pop, Soul, Jazz, Funk, Reggae and Gospel. Visit www.erinnicoleneal.com for more information, videos and dates of upcoming events!