Sunday, March 6th, 2022 2:00 – 3:00 pm
Ohio Regional Music Arts and Cultural Outreach (ORMACO) and the Wadsworth Public Library continue their Sunday Live at the Library concerts with Cleveland-based guitarist Dan Bruce as he showcases arrangements of popular Beatles tunes for solo guitar. The concert takes place at 2 pm at the Wadsworth Public Library, 132 Broad Street, Wadsworth, OH 44281.
The program is free, but reservations are recommended by registering online or calling 419-853-6016.
About Dan Bruce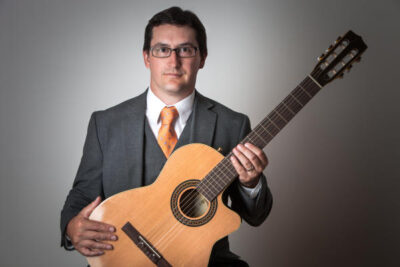 Dan Bruce is a recent transplant to Ohio after spending a decade as an important member of Chicago's jazz community. He is active throughout the Midwest and nationally as a performer, recording artist, composer and educator. He has performed on more than twenty albums as a sideman and is releasing his second album as a leader this summer. As a performer and recording artist, Bruce has had the opportunity to work with several eminent musicians including Seamus Blake, Ali Jackson, Dan Wall, Lynn Seaton and The Cleveland Jazz Orchestra.