Sunday, February 9th, 2020 2:00 pm
Ohio Regional Music Arts and Cultural Outreach (ORMACO) presents Lenard J. Jackson on Sunday, February 9, 2020, at the Wadsworth Public Library at 2 pm. In his program, Lenard will share his heart with you through art during this Valentine's Day influenced event that blends passion, poetry, and piano.
The program is free, but reservations are recommended by registering online here or by calling 330-722-2541.
ABOUT THE ARTIST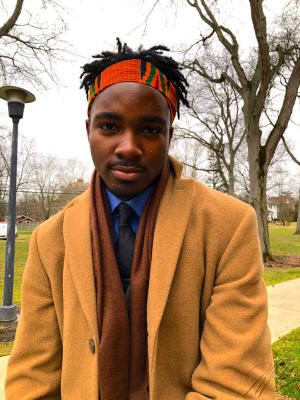 Lenard is currently a student and artist at Oberlin College with many crafts, including spoken-word poetry, classical and contemporary piano, and music production. His primary focus revolves around expanding the arts, community building and advancing education.
At six, Lenard began playing the piano. By 16, his passion for multiple crafts began to develop. His musical influences spanning from Beethoven and Erik Satie to Erykah Badu and Kendrick Lamar guided his progress as a person, artist and activist. The educators and father in Lenard's life prompted him to advance his writing skills, which drove him into poetic expression. Meanwhile, his ear for sounds has driven him to begin producing his own music. Lenard recently joined the ORMACO Board of Trustees.