Sunday, August 7th, 2022 2:00 – 3:00 pm
Ohio Regional Music Arts and Cultural Outreach (ORMACO) and the Wadsworth Public Library continue their Sunday Live at the Library concerts with Cleveland-based musician Erin Nicole Neal on Sunday, August 7, 2022, at 2 pm at the Wadsworth Public Library, 132 Broad Street, Wadsworth, OH 44281. In a program titled Traditional and Contemporary Gospel Music, Erin will discuss the history of gospel music, its development and its influence on culture and its importance in such movements such as the civil rights movement of the 50s and 60s.
The program is free, but reservations are recommended by registering online or calling 419-853-6016.
About Erin Nicole Neal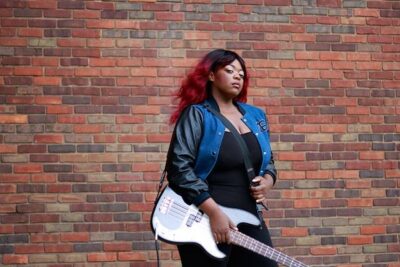 Erin Nicole Neal is the bandleader for her bands: The Chill Factors, Centric Soul and Jazz in The Blue. Erin sings, plays bass guitar and piano predominately in her band The Chill Factors, and works with numerous musicians in her roster for all three bands. Erin performs an eclectic mix of music in these groups: Blues, Rock, Pop, Soul, Jazz, Funk, Reggae and Gospel.
Visit www.erinnicoleneal.com for more information, videos and dates of upcoming events!