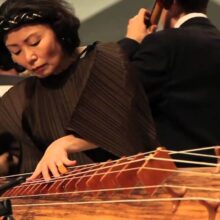 About Our Cultural Outreach Programs
Many of the talented artists we present in our World Tour of Music concert series and other musical events help us expand our outreach with smaller public workshops across the region the week prior to their larger-venue public concerts. With many thanks to the libraries, senior centers, and other organizations who welcome us we are pleased to present the following public workshops. Watch this space for more events as we fill out our concert schedule.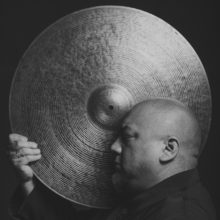 ALLA BOARA
Italian Folk Songs
THURSDAY, October 21, 2021
Boardman High School Auditorium
7777 Glenwood Avenue, Youngstown, OH 44512

SATURDAY, October 23, 2021
United Church of Christ
217 East Liberty Street, Medina, OH 44256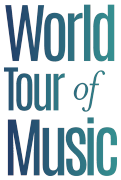 Ohio Regional Music Arts and Cultural Outreach opens it 2020/21 World Tour of Music series with Alla Boara. The ensemble is the vision of Cleveland Drummer and Composer Anthony Taddeo. The mission of Alla Boara is to showcase the incredible diversity of Italy's folk music and history. The compositions and arrangements of these almost extinct folk songs are based on the 1954 recordings of Smithsonian Folkways researcher Alan Lomax. Pairing the performance with selected field recordings and projected images from Alan Lomax's journey, Alla Boara aims to inspire Italian-Americans and, by extension, Americans of any ethnic heritage to take pride in their musical roots and relate to the cultural relevance of this music. The group features the talents of Amanda Powell (Apollo's Fire) on vocals, Dan Bruce on guitar, Tommy Lehman on trumpet, Ian Kinnamon on bass, Clay Colley on accordion / keyboard and Anthony Taddeo (Helen Welch / Hey Mavis) on percussion.
The group will be performing two concerts. The first is in Boardman on October 21, 2021. The second in in Medina on October 23, 2021. At the Boardman concert Alla Boara will also collaborating with the Broadman High School Jazz Band. Both concerts are free, but reservations are recommended by registering online or calling 330-722-2541.
World Tour of Music Fall Outreach Programs – October 2021
The World Tour of Music 2021 Fall residency is made possible, in part, by underwriting from: Ohio Arts Council.
Introductory Library and Community Workshops
Friday, October 24, 2021
2-3 pm
Western Reserve Masonic Community
4931 Nettleton Rd.
Medina, OH 44256
Tel: 330-721-3000
World Tour of Music Program Advertisers 2019/2020
Anshutz Movers
Bickster Electric, Wadsworth
Black River Comedy Club
Brass Band of the Western Reserve
Colleen Swedyk, Medina County Commissioner
Community Health Care, Wadsworth
Corkscrew Saloon
David & Marilyn Sigel
Diva Nails, Wadsworth
Dr. Mike Shreffler
Huntington Bank
Hilliard-Rospert Funeral Home, Wadsworth
Ian S. Haberman, Attorney at Law
Jay's Auto Sales, Wadsworth
Jonesy's Classic Cleaners
Judge Mary Kovack
Marie Mirro Edmonds Co., LPA
Medina Co. Convention & Visitors Bureau
Medina Funtastic Toyz
Miss Molly's Tea Room & Gift Shop
Molly's Fashion Boutique
Northcoast ADR Services
Oak Ridge Farm
Pat Geissman, Medina County Commissioner
Pro Edge Realty/Thomas Sigel, Realtor
Royalton Music, North Royalton
Rubber City Theatre
Ruby Moon, Wadsworth
Sigel Press, Thomas Sigel
T.M.M. Studio, Mike Todd
T. Sigel Consulting, Thomas Sigel
The Village of St. Edward
Team Beachbody
Thurber's Jewelers, Wadsworth
Trillium Creek
ToastHeads Micro Bakery, Wadsworth
Usborne Books & More
Valley Cafe, Wadsworth
Van's Auto Service Tire Pros, Wadsworth
Wadsworth Brewing Company
Wadsworth Music
Western Reserve Playhouse, Bath
Wichert Insurance
William "Bill" Hutson, Medina County Commissioner